We are confident to handle and store specialty coffee beans, something that has become popular in recent years and we have gained good reputations from our customers. Also, our original information system for delivery for online shopping is enable us to facilitate smooth delivery operations. As well as providing high quality storage for coffee beans, we can provide a full range of services for coffee beans during its storage in our temperature-controlled warehouse. Discover how we unload, palletize and store coffee beans in variety of bags or cartons, and how we prepare them for delivery.
Port of Yokohama and Coffee Beans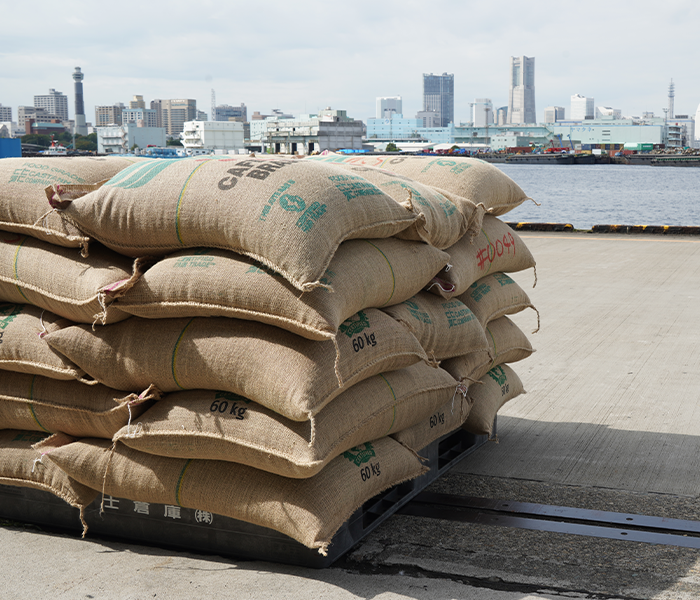 Yokohama port has been ranked 1 st for the quantity of imported coffee beans in Japan since 1990. The reason why is largely due to the increase of consumption of coffee in Tokyo. Fuji Warehouse Corporation has been handling coffee beans since 1972, 26 years since it was founded, and has accumulated significant experience and knowledge about it. The major producing areas are Brazil, Colombia, Vietnam, Indonesia, Guatemala, Tanzania, and these countries are located an area called "Coffee Belt". The coffee beans that are delivered to Yokohama by ship from those countries are not roasted and are called "green coffee beans".
01 Unloading
Unloading1:Coffee beans in bags or cartons are unloaded from the container.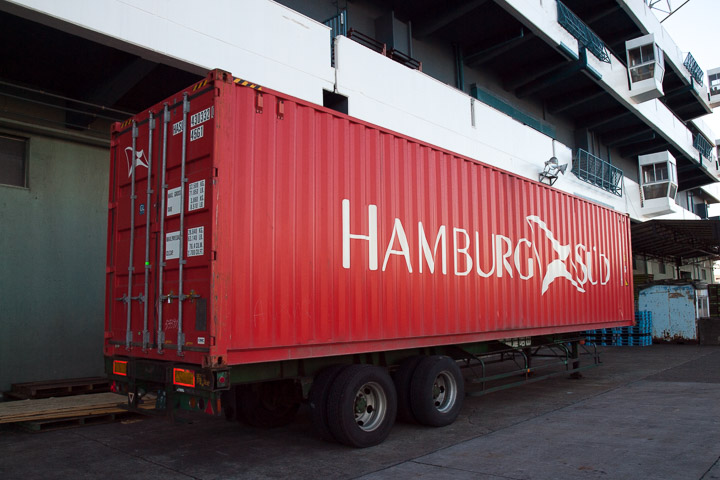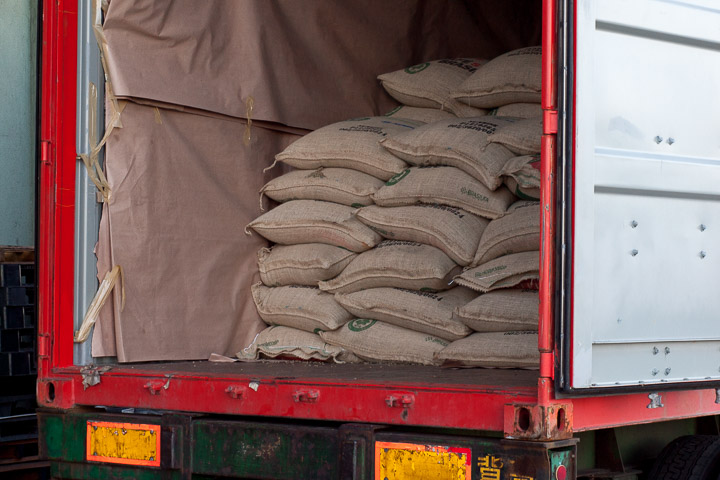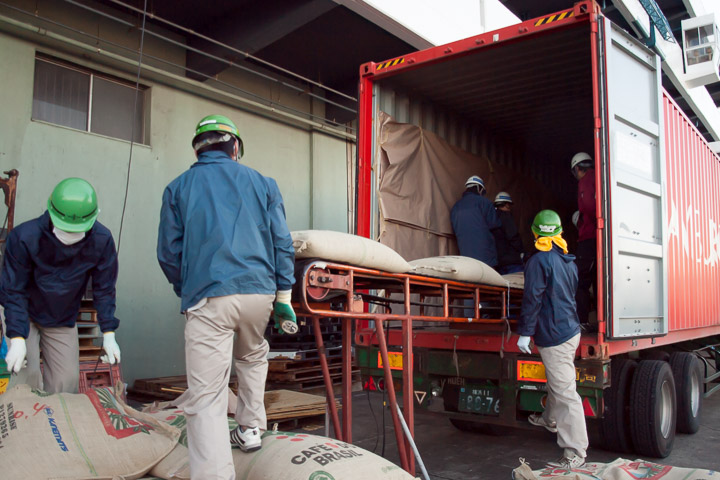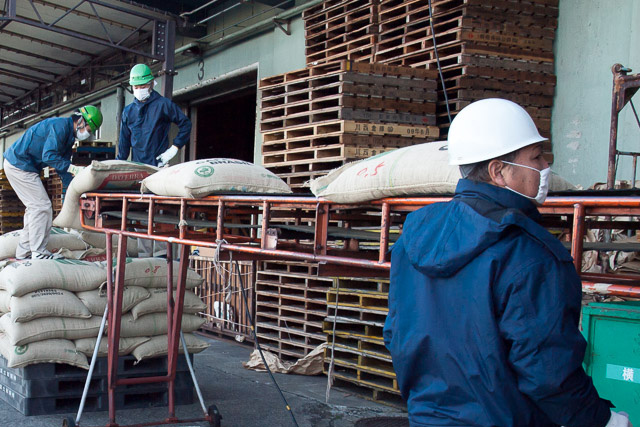 Unloading2:Weigh the units individually before piling them on a pallet.
Typical weight
| | |
| --- | --- |
| 70 kg per bag | Colombian coffee beans |
| 69 kg per bag | Guatemala, Honduras, El Salvador coffee beans |
| 60 kg per bag | Brazil, Tanzania, Indonesia, Vietnam coffee beans |
| 45 kg per bag | Hawaiian coffee beans |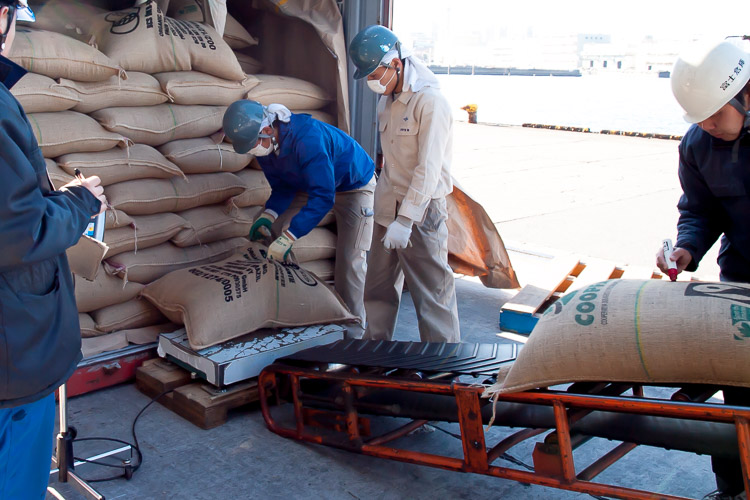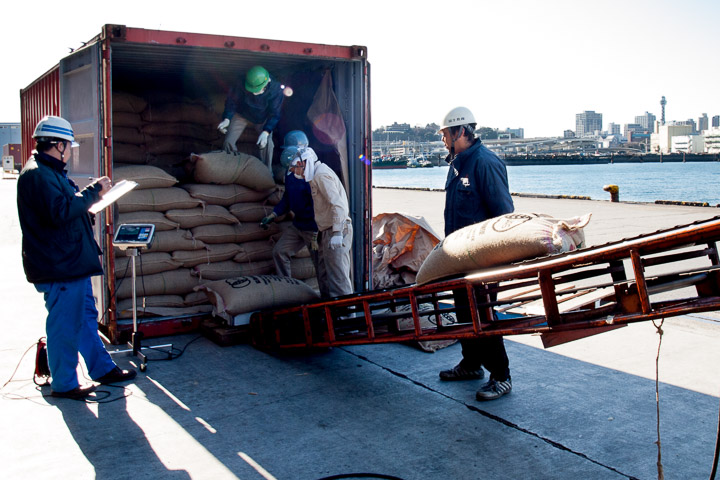 Unloading3:The weight is recorded on the bag or carton. Any defected items are removed and stored on a different pallet.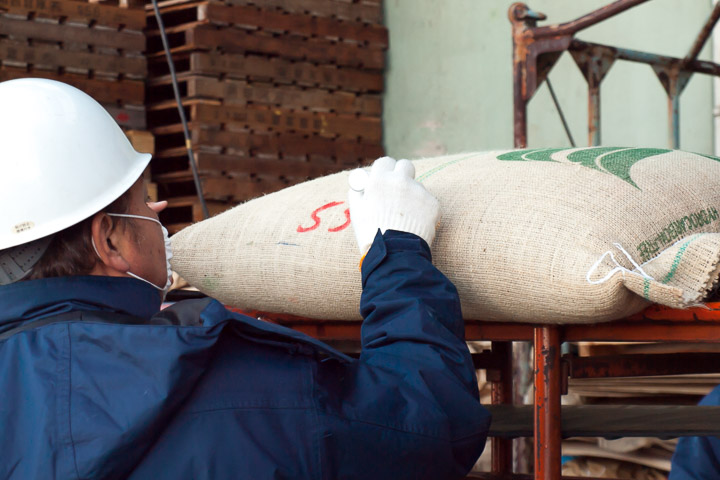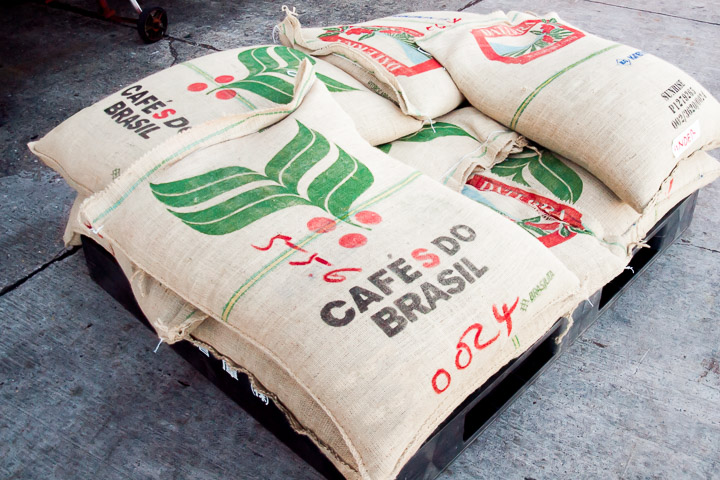 Unloading4:The ICO NO. (LOT NO.) is checked and written clearly on each bag / carton so it is easily identifiable.